To cultivate an affluent brand of your own, you need a logo, one that evokes elegance, quality, grace, opulence, or lavishness.
And, to help you create a luxury logo, we've gathered the 6 luxury design elements that make a logo appeal to high-end consumers.
The 6 Elements of a Luxury Logo
This is the fact of using letters to form a logo, usually being the brand's or founder's initials. The letters can be next to each other, overlapping, or even upside down.
As an example of two luxurious brands that use monograms, look no further than Gucci and Louis Vuitton.
Gucci is possibly the world's most desired luxury brand, and its logo consists of two G's. They've flipped the second G and interlocked them to create a unique, symmetrical shape that is known all around the world.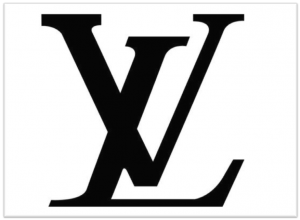 Louis Vuitton's monogram logo uses some of the same design ideas as Gucci; namely, they also overlap the initials V and L to create a unique brand logo.
Did you notice that both Louis Vuitton and Gucci use serif fonts? Their elegant strokes create a sense of high-class and luxury. But more on how to use typography later!
Sometimes the minimalist approach can have the greatest impact. In the luxury world, minimalism is a popular choice : easy to remember, easy to use in different formats
The key characteristics to use when creating a minimalistic logo:
– Black or two-tone only
– Uncomplicated typeface
– Flat, with no shading or 3D effects
– Created with simplicity and clarity in mind
– Lots of negative space
Let's take a quick look at two luxury brands that use minimalism in their logo: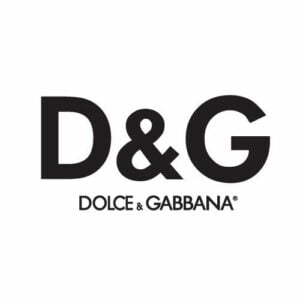 Dolce & Gabbana
Domenico Dolce and Stefano Gabbana are two Italian designers that created the iconic luxury brand Dolce & Gabbana. Their logo features both of their initials, as well as the brand name below. The only colors used are black, with a simple sans-serif font that, while distinct, is quite plain.
There are no shapes, extra lines or any extra detailing whatsoever. The effect is that the enlarged D&G is almost an announcement of the brand name and can be easily used across every marketing medium you can think of.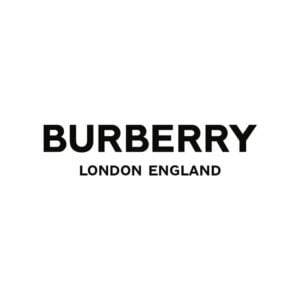 BURBERRY
In 2018, Burberry released its brand-new minimalist logo, losing its iconic Mounted Knight in the process. The new design simply prints the brand name in capitals, with the tagline 'London England' below.
If you're wondering why such a famous brand would part ways with a key element from their logo, it's because they wanted to move the brand into the digital 21st century. Having a minimalist logo makes it easy to use across all different screen sizes and resolutions.
Logos with line work are elegant, graceful, and take quite a bit of skill to pull off. They're often linked with feelings of affluence and luxury, as it can cost a lot of money to create a design like this. Fortunately, in the digital age, computers are able to do the work for us—but the subconscious link between lithe logos and high-class brands remains.
A line work logo is an excellent choice if you want to sell expensive items, target high-income earners, or brand yourself as a luxury business.
It is often associated to tradition, prestige, and high-quality. Usually, an emblem represents a person or company's long heritage, which is often the mark of success.
Using a crest or shield in your logo can give your brand an instant aura of affluence and wealth, just like….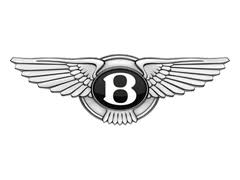 If you don't have the branding power of established companies like Dolce & Gabbana, you need to use every design trick there is to empower your logo with images of affluence and luxury. One of the most effective ways to do this is through a serif font.
What is a serif font?
It's the family fonts where the letters end with a flick. Books and newspapers regularly use this type of font, but less so on digital screens.
Many premium brands use serif fonts, as they quickly convey elegancy, prestige, and authority.
Here's a short list of power-brands currently using a serif font in their logo:
– Dior
– Gucci
– Prada
– Armani
– Louis Vuitton
– Tiffany & Co
– Jimmy Choo
Script fonts mimic handwriting and are a wonderful font style to use when creating a luxury logo.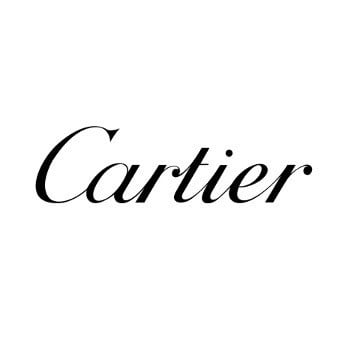 Their logo is more than just a brand name; it's a stamp of quality, and their signature on every one of their pieces of jewelry – giving a personalized feel to each and every one of their products.
Like Cartier does, using a cursive font wordmark as your logo can help boost your reputation as a luxury brand.
Let us help you achieve success
As you can see, there's more than one way to create a luxury logo. Before deciding on a specific design element, think about the message you want your logo to send. Remember to put your brand message at the center of the design, so that your final logo appeals to your target customers.